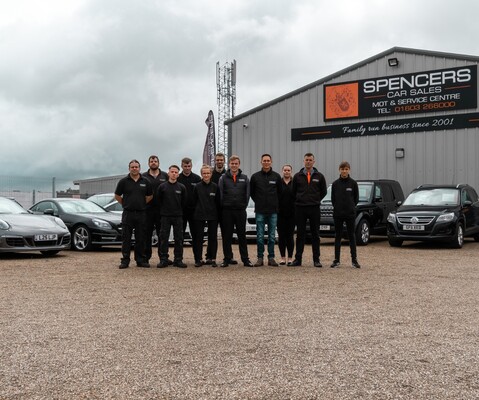 We have a commitment here at Spencers Car Sales to make purchasing your next used car as easy and convenient as possible. That's why we offer the opportunity to 'click and collect' your car from us by reserving online, plus an entire online end-to-end buying process that allows you to complete your purchase from the comfort of your own home.
Inspired by the COVID-19 pandemic, this blended approach to buying your next car is now a much-loved part of the Spencers experience; you can choose how you make this important purchase.
Reserve Your Next Car Online
Fallen in love with one of our stunning used vehicles on our website? You can put our name down for it there and then with a fully refundable £99 deposit, which removes it from sale for 24 hours to allow you to think on it, and make the necessary arrangements with us that will confirm it as yours. This includes the exciting stuff, such as arranging an opportunity for you to view and test drive the car.
Buy Online with Spencers Car Sales
For lovers of online shopping, you can even bag your next set of wheels online too, thanks to our end-to-end car buying journey on our website. This allows you to complete the whole process online, including your finance application, the purchase of additional products - even the submission of your part exchange appraisal!
To make sure you're set on the vehicle you've chosen, we offer a free virtual car tour to get up close and personal with your potential new car via Facetime.
On completion, all that's left for you to do is look forward to getting that new set of keys in your hand, and getting behind the wheel for the first time!
Delivery To Your Driveway
Not close enough to us? No problem! We'll bring your new car to you. On request, we're able to deliver your car to your door, thanks to our Home Delivery service within the UK. Have a chat with us about having your Spencers used car dropped off at your home.
With such a wide variety of makes and models here at Spencers Car Sales, you're just a few clicks away from finding the right car for you. Get started on your used car buying journey today.
It's still our priority to ensure that customers feel safe and comfortable when they interact with us, which is why contactless handovers and thorough cleaning procedures remain in place across our business.
T&Cs apply to our Spencers online service, view our terms and conditions for more information.