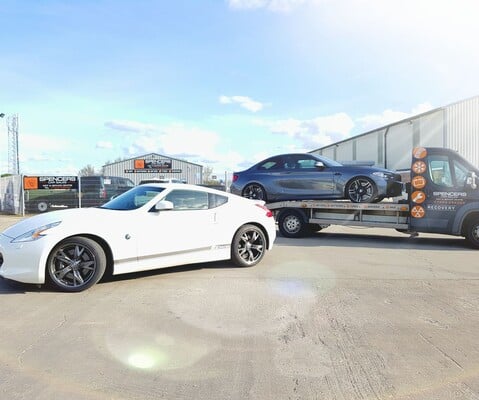 Our online forecourt is home to a fantastic selection of used cars that span a variety of makes, models, and specifications, and it's our pleasure to help you find the perfect one for you.
You may even have something more specific in mind and while our stock is frequently updated, we may not have the exact car you require on our website. We know what it's like to crave a particular car, and we can help! We're proud to offer vehicle sourcing in Norwich, matching you with your ideal car as quickly as we can, and for the best possible price.
Finding a car through Spencers Car Sales means that you can enjoy a range of benefits, such as flexible and competitive finance deals, comprehensive background checks on the vehicle you buy, and attentive customer service throughout.
Why find your next car through Spencers Car Sales
We're an award-winning family-run dealership, whose priority is to make your experience with us the best that it can be from the moment you make an enquiry or visit us in person, to the moment you start the engine and head home in that new-to-you car.
Our glowing customer reviews are a testament to this commitment and we look forward to working with you in order to get that dream car on your driveway.
Get in touch about finding the right used vehicle for you
By understanding what you need from your next car and what you're on the lookout for in terms of make, model, colour and specification, we can use our trusted UK used car network on your behalf to find that missing four-wheeled puzzle piece, saving you time and effort in the process.
Simply get in touch with us by filling out the form below, making sure to tell us as much as you can about the car you are looking for. We will then make use of our nationwide contacts to try and source the vehicle for you.