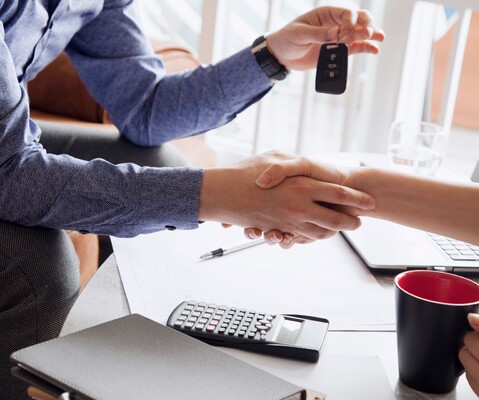 Spencers Car Sales works in partnership with the industry leaders
When you're spreading the cost of a purchase as significant as a car, you need the process to be easy, the deal to be affordable, and the team helping you set it up to be honest and knowledgeable. These are the principles on which we offer used car finance in Norwich to help make that dream car fit your budget, whether you've chosen one of our prestige or performance vehicles, a 4x4, light commercial vehicle, or your next nippy hatchback.
We are proud to work with Close Motor Finance, Evolution, Motonovo, Blue and Oodle; this helps us provide plenty of competitive options to our customers. We can help even if you've had finance refused in the past; simply get in touch with us and we'll be happy to assist.
How does used car finance work?
Car finance works by allowing you to borrow a large part of a car's cost and spread repayments over a series of monthly instalments to reduce the impact on your pocket. There are two main types of car finance, and the one you go for will depend on your financial needs and the way in which you approach car ownership.
A car finance agreement will generally see you put down an initial deposit, followed by the agreed monthly payments. These are based on the price of the car, length of the term, how much you're borrowing, and what your options are when the agreement ends.
What are the different types of car finance?
PCP (Personal Contract Purchase)
PCP is a popular option for those that regularly upgrade, and offers a lot of flexibility when it comes to the end of the term.
Monthly payments tend to be cheaper when you opt for a PCP agreement, though there will be a mileage limit to take into consideration, particularly if you do a lot of driving.
Your options at the end of the term include handing the car back with nothing to pay (providing that it's in good condition and hasn't exceeded the mileage limit), paying a remaining balance (known as a balloon payment), or exchanging it for your next car.
HP (Hire Purchase)
Geared more towards long-term car ownership, a Hire Purchase agreement will see the car become yours at the end of the term. Whilst the payments are often more expensive than within a PCP agreement, you'll have an asset once they come to an end.
HP is also a great option if you've got a fair few miles to cover; there are no mileage limits to worry about under a Hire Purchase agreement.
Curious about financing your next used vehicle?
We welcome your questions about used vehicle finance here at Spencers Car Sales; simply fill out the form below and we'll be in touch to discuss your individual needs. We endeavour to get you behind the wheel of that new car very soon!
Whilst we do accept funding from external finance companies, this will incur an admin fee of £450 in order to process the additional documentation.
Spencers Car Sales may earn commission from introducing our customers to a finance provider.
Why Finance Through a Dealership

What is Personal Contract Purchase