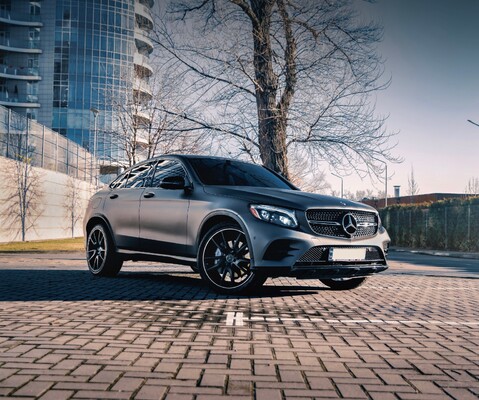 Safest Cars: The Top 10 Available in the UK
When buying a new car, most people prioritise safety. The vehicles we choose directly impact our well-being and the safety of our loved ones. With this in mind, we've compiled a list of the top 10 safest cars you can buy in the UK.
Euro NCAP

The European New Car Assessment Programme, provides rigorous testing to rate vehicles on safety criteria. These standards encompass protection for both adults and children, safety for vulnerable road users, and safety assist features.
Volvo XC60

The Volvo XC60 tops our list as a model of safety and luxury. It boasts a range of safety features, including autonomous emergency braking, lane assist, and an innovative crumple zone design.
Audi Q5

Next, the Audi Q5 stands out. This SUV not only offers comfort and performance but also comes with the pre-sense city feature, which automatically brakes to reduce the impact of possible collisions.
Tesla Model 3

Not forgetting electric vehicles, the Tesla Model 3 makes its mark. Beyond its green credentials, the Model 3 impresses with enhanced autopilot, collision avoidance, and emergency lane departure avoidance.
Mercedes-Benz A-Class, Ford Focus, and the Range Rover Evoque

We also recognise the Mercedes-Benz A-Class, Ford Focus, and the Range Rover Evoque. These cars combine cutting-edge technology and design to maximise safety, with features such as adaptive cruise control, blind-spot monitoring, and lane-keeping assist.
Honda Civic and Mazda 3

For those who prefer compact cars, the Honda Civic and Mazda 3 offer a plethora of safety aids, proving that safety doesn't need to be sacrificed for size or affordability.
BMW 3 Series and the Volkswagen Golf

Rounding off our top ten, the BMW 3 Series and the Volkswagen Golf remind us that cars across various price points can also champion safety.
Navigating the car market in the UK means prioritising safety. The industry continually introduces features that both enhance the driving experience and heighten safety. From autonomous driving aids to innovative designs that reduce collision impacts, today's cars focus heavily on keeping passengers safe.
However, it's essential to remember that while cars come equipped with advanced safety features, drivers also play a crucial role. Driving responsibly, following road rules, and conducting regular maintenance checks work hand-in-hand with built-in safety features to create a safer driving environment.
Choosing a safety-conscious car is a smart move, showing the value you place on life and well-being. It not only benefits you but contributes to the overall safety of all road users.
If you've browsed our stock and still can't find your dream car, please get in touch. We want every client to find their perfect match, and if it's not in our current inventory, our expert team can help you source it. We use our extensive network and industry knowledge to ensure you don't have to compromise on your automotive aspirations. Let's embark on this journey together, guaranteeing a tailored, smooth, and rewarding experience.
Browse our range of stock here.
Book your MOT or service here.