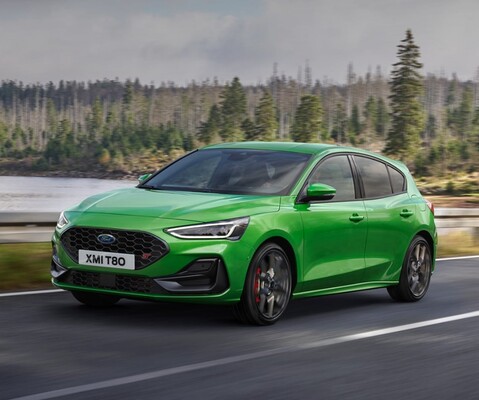 Used Cars: The Top 10 Most Reliable Models
When it comes to buying used cars, reliability is often at the top of every buyer's priority list. UK drivers seek vehicles that can withstand the varying road and weather conditions while providing a comfortable and trouble-free driving experience. In this blog, we will explore the top 10 most reliable used cars that are well-suited for UK drivers. These vehicles have proven their dependability over the years and offer great value for money.
Ford Focus:
The Ford Focus has long been a popular choice among UK drivers, and for good reason. Known for its robust build quality, engaging driving dynamics, and efficient engines, the Focus offers a reliable and enjoyable driving experience. It boasts a spacious interior, advanced safety features, and a wide range of engine options to cater to different driving preferences.
Volkswagen Golf:
The Volkswagen Golf is renowned for its solid build quality and refined driving experience. With its timeless design, the Golf offers comfort, practicality, and impressive reliability. It comes with a range of engines, including efficient diesel and petrol options, making it a versatile choice for UK drivers.
Honda Civic:
The Honda Civic is a reliable and practical choice for those seeking a used car. Known for its excellent fuel economy, spacious interior, and clever storage solutions, the Civic combines reliability with functionality. Its strong reputation for reliability is backed by Honda's engineering prowess and commitment to quality.
Toyota Corolla:
Toyota has a well-deserved reputation for producing reliable cars, and the Corolla is no exception. The Corolla offers a smooth and comfortable ride, excellent fuel efficiency, and a spacious cabin. With its hybrid powertrain options, it also provides eco-friendly driving for those concerned about emissions. This makes it an ideal choice if you're looking for used cars.
Skoda Octavia:
The Skoda Octavia has gained popularity in the UK due to its reliability and practicality. Offering generous interior space, a comfortable ride, and a range of efficient engines, the Octavia delivers a premium driving experience at an affordable price point. It has consistently ranked highly in customer satisfaction surveys, further highlighting its dependability.
BMW 3 Series:
For those seeking a bit of luxury combined with reliability, the BMW 3 Series is an excellent choice. Known for its dynamic performance, high-quality craftsmanship, and cutting-edge technology, the 3 Series provides an engaging driving experience without compromising on reliability.
Hyundai i30:
Hyundai has made great strides in recent years, and the i30 is a prime example of their commitment to quality. The i30 offers good build quality, a comfortable cabin, and a range of efficient engines. It also comes with an impressive five-year warranty, providing peace of mind to UK drivers.
Mazda3:
The Mazda3 combines stylish design with reliability and enjoyable driving dynamics. With its well-built interior, fuel-efficient engines, and advanced safety features, the Mazda3 offers a compelling package for UK drivers in search of a dependable used car.
Volvo V40:
Volvo has a strong reputation for safety, and the V40 is no exception. This compact hatchback delivers excellent safety features and reliable performance. It also offers a comfortable interior and a range of efficient engines, making it an attractive option for UK drivers.
Audi A3:
The Audi A3 blends sophistication with reliability, making it a popular choice among used car buyers. Known for its refined interior, precise handling, and a wide range of engine options, the A3 delivers both comfort and peace of mind on UK roads.
When it comes to purchasing a used car, reliability is crucial, and these top 10 models offer just that. From the Ford Focus to the Audi A3, these vehicles have proven their dependability and are well-suited for UK drivers. Whether you prioritize fuel efficiency, safety, or driving pleasure, these reliable used car models provide excellent value for money and a hassle-free ownership experience. So, go ahead and choose your ideal companion for your journeys on the UK roads.
Browse our range of used cars here.