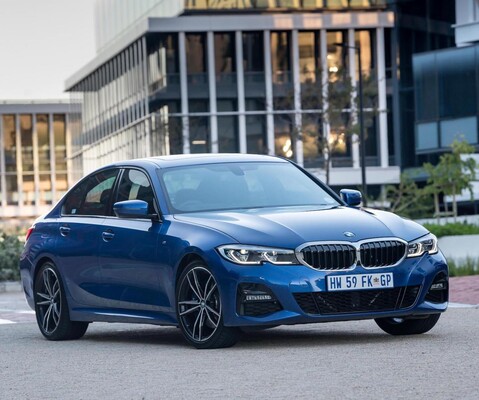 Top-Rated Used Cars 2023: Merging Value with Reliability
In the realm of vehicle shopping, the allure of the 'Top-Rated Used Cars 2023' is undeniable. Firstly, for bargain hunters, this is a goldmine. Additionally, with modern technology at play, cars today are more dependable and long-lasting than ever before. Therefore, if you're considering a pre-owned vehicle in 2023, let's delve into a curated list showcasing the best, primarily based on performance, dependability, and user feedback:
Toyota Camry:
To begin with, the Camry stands out consistently. This car, celebrated for its unmatched reliability, impressive fuel economy, and top-tier safety features, is a gem. Furthermore, the 2021 variants particularly shine with their elegant interiors and high-tech attributes.

Honda CR-V:
Following this, the CR-V is another star. This SUV, known for its roominess and comfort, also boasts an impressive mpg. Consequently, its sturdy craftsmanship ensures it's a choice that promises longevity.

Mazda CX-5:
Moving on, the CX-5 garners attention for its luxurious interior and dynamic drive. Moreover, its Skyactiv tech guarantees fuel efficiency without skimping on power, making it a sought-after choice.
Hyundai Sonata:
Subsequently, the Sonata, having evolved impressively over the years, offers models that are recognised for chic aesthetics, innovative features, and cosy interiors. Additionally, with commendable safety ratings and a solid warranty, it becomes a sedan high in demand.
Ford F-150:
Switching gears to pickups, the F-150 remains a dominant choice. This vehicle, with its lineage starting in 2015, provides powerful engine varieties. Also, its remarkable towing prowess and contemporary tech add to its appeal.
Chevrolet Bolt:
Transitioning to EVs, the Bolt stands out. With the green trend gaining momentum, this car, known for its commendable range and pocket-friendly price, is ideal for city dwellers. Thus, it's a prime choice for those prioritising cost-efficiency and eco-friendliness.
Subaru Outback:
Then, for outdoor enthusiasts, there's the Outback. This vehicle, blending sedan-like handling with SUV perks, is equipped with impressive safety features. Hence, it's perfect for those navigating unpredictable terrains.
Kia Telluride:
In the realm of SUVs, Kia's Telluride is noteworthy. Lauded for its spaciousness and smooth ride, it offers features that challenge even luxury brands.
BMW 3 Series: Turning to luxury, the 3 Series beckons. This sedan, renowned for sporty flair and powerful engines, offers a luxury feel without the exorbitant price.

Tesla Model 3:
Finally, Tesla's Model 3 wraps up our list. This car, known for its significant range and swift acceleration, revolutionises the EV space. Therefore, with older models becoming accessible, it's a top pick for tech enthusiasts.
Moreover, our unique car sourcing service distinguishes us. Recognising diverse buyer needs, our team is adept at pinpointing the desired vehicle. If you're looking for one of the cars from 'Top-Rated Used Cars 2023', contact one of the team today!