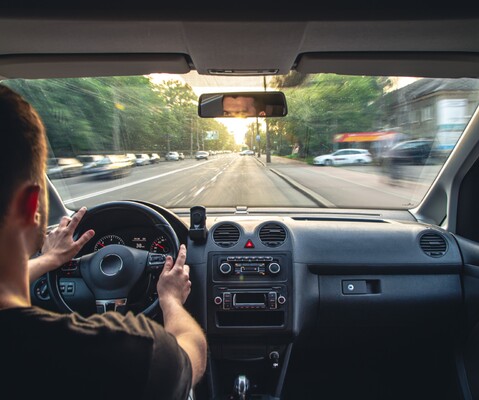 Tips for Buying a Used Car
When considering the purchase of a used car, our top tips are really helpful in starting your search for your next dream car. It's crucial to focus on specific aspects that ensure you're investing in a vehicle that won't just satisfy your immediate needs but will also serve you efficiently in the long run. At Spencer's Car Sales, we pride ourselves on offering top-quality used cars, and our tips encourage potential buyers to be informed and attentive. Here are ten vital things to look for when considering a purchase from our extensive range of used cars.
1. Vehicle History Report:

Always start by checking the vehicle's history report. This document provides insights into past accidents, title information, and other vital data. A transparent and comprehensive report underscores our commitment to honesty and quality.
2. Mileage:

Mileage is often a critical determinant of a car's condition and value. Though a car with less mileage is typically more appealing, cars at Spencer's with higher mileage are also viable options, thanks to our meticulous maintenance standards.
3. Exterior and Interior Condition:

Examine both the exterior and interior of the car. Check for signs of wear, rust, or repairs. At Spencer's, we ensure that each car is aesthetically pleasing and structurally sound, offering value and style.
4. Tips for Test Driving:

A test drive isn't just a formality—it's a necessity. It offers insights into the car's handling, brakes, and overall performance. Every test drive at Spencer's is a personalised experience, ensuring prospective buyers can evaluate every aspect meticulously.
5. Car's Age:

Though older models can be enticing, especially classic cars, it's essential to weigh the benefits of newer features and improved safety standards. We offer a diverse portfolio, catering to both classic car enthusiasts and lovers of modern innovations.
6. Financing Options:

An ideal car purchase is financially strategic. Explore our flexible financing options designed to accommodate diverse budgets and financial capacities, making car ownership accessible.
7. Tips for Looking at Insurance:

Insurance is integral to car ownership. Evaluate your insurance options and costs. We assist our clients in navigating through the insurance process, ensuring they secure favourable terms.
8. Resale Value:

Consider the car's depreciation rate and potential resale value. At Spencer's, our experts provide insights into future value projections, ensuring that your investment is financially sound.
Buying a used car at Spencer's Car Sales is more than a purchase—it's an experience and an investment. Our dedicated team is committed to ensuring that every car in our fleet meets rigorous standards of quality and performance. Our top tips and holistic approach combines quality, value, and exceptional customer service, is designed to ensure that every client drives off not just with a car but with a purchase that epitomises value, quality, and enduring service. Every vehicle, every service, and every interaction is a testament to our unwavering commitment to excellence.
When you choose Spencer's, you're choosing a partner dedicated to walking with you, from the initial enquiry to the moment you turn the ignition in your new car, and beyond.
Browse our range of used cars here.
Book your MOT here.