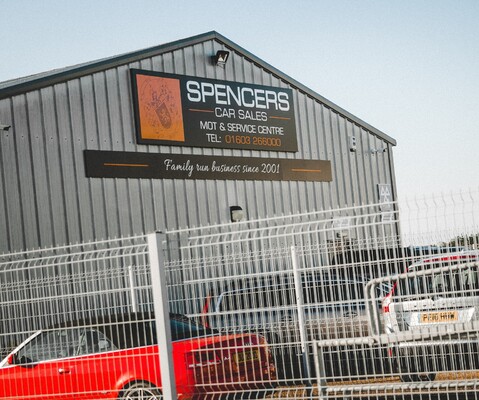 Finding Your Perfect Ride: Exploring the Wide Selection of Used Cars
Are you in the market for a used car that perfectly suits your needs, preferences, and budget? Look no further than Spencers Car Sales! We take pride in offering a wide selection of high-quality used cars that cater to a diverse range of tastes and requirements. In this blog post, we'll guide you through the exciting journey of finding your perfect ride at our dealership. From hatchbacks to SUVs, we have something for everyone.
Quality Assurance:
At Spencers Car Sales, we understand the importance of quality when it comes to purchasing a used car. Rest assured, every vehicle in our inventory undergoes a rigorous inspection process to ensure its reliability, safety, and overall condition. Our expert technicians carefully examine each car, addressing any necessary repairs or maintenance, so you can have peace of mind knowing that you're investing in a reliable vehicle.
Diverse Inventory:
One of the advantages of choosing Spencers Car Sales is our wide selection of used cars. We believe in providing our customers with options that suit their unique requirements. Whether you're searching for a compact and fuel-efficient city car, a spacious and family-friendly SUV, or a sleek and powerful sports car, our dealership has got you covered. Our inventory is regularly updated, so you can always find the latest models and popular makes at our showroom.
Personalised Assistance:
Finding your perfect ride can be an overwhelming task, but our experienced and friendly sales team is here to help. Our knowledgeable staff members are well-versed in the features and specifications of each car in our inventory. They will take the time to understand your preferences, lifestyle, and budget, guiding you towards the options that best align with your needs. Feel free to ask questions, take test drives, and seek their expert advice throughout the process.
Competitive Pricing and Financing Options:
At Spencers Car Sales, we believe in offering competitive pricing to ensure you get the best value for your money. Our transparent pricing policy means you won't encounter any hidden fees or surprises. Additionally, we understand that financing is an essential aspect of car buying. We work closely with reputable financial institutions to provide you with flexible financing options tailored to your budget and credit profile. Our goal is to make your car buying experience smooth and hassle-free.



Finding your perfect ride is an exciting journey, and at Spencers Car Sales, we're dedicated to making it a memorable and rewarding experience. With our wide selection of high-quality used cars, personalized assistance, competitive pricing, and after-sales support, we strive to exceed your expectations. Visit our dealership today and let our team help you find the ideal vehicle that ticks all the boxes. Your perfect ride awaits!