How We Are Dealing With COVID-19
Spencer Car Sales Coronavirus (COVID-19) Statement
24th March Update:
Following the latest Government statement, we would like to advise the following:
Service centre remains open
Sales is now by appointment only. Please call for details.
We are still selling cars and delivering to peoples homes. We will be operating a contactless handover and will be ensuring all cars are fully cleaned upon delivery.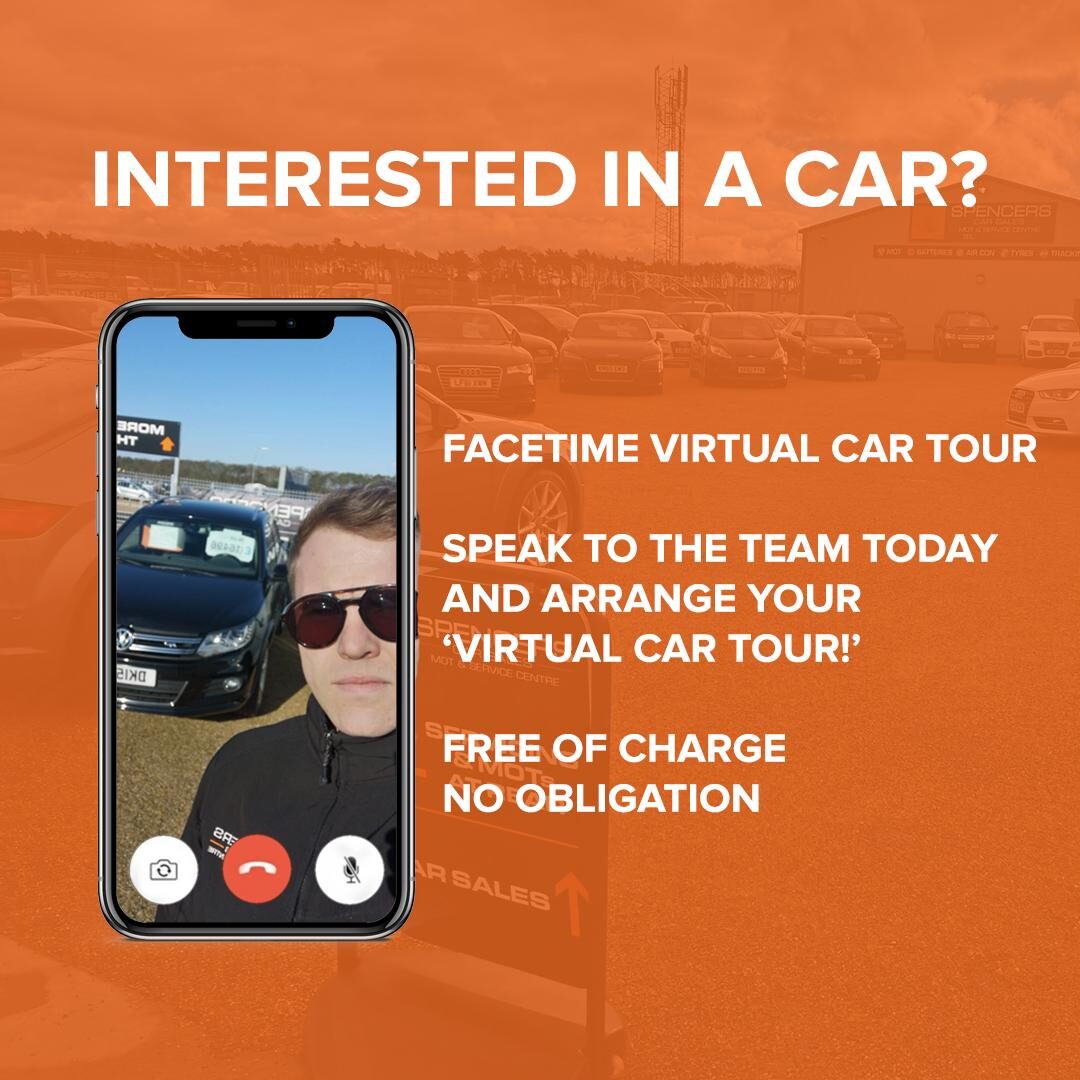 17th March Update:
In light of the ongoing Coronavirus (COVID-19) developments and government advice, at Spencer Car Sales we want to reassure you that we put the best interests of our staff and customers first.
We take your health and wellbeing seriously, so we are making our best efforts to ensure you have a safe visit should you wish to come in and see us.
It is understandable that you are taking precautions by self-isolating or deciding to distance yourself from public places and person-to-person socialisation. If that's the case, we are here to help you with any enquiries you may have over the phone, by email, or online.
Please do continue to check our website for all the latest deals and offers. We are making a concerted effort to keep our online stock up-to-date.
You can also keep an eye on our social media pages for our latest offers too; follow us on Facebook and Instagram for more information.
From all of us here at Spencers Car Sales, stay safe and look after each other.